N-Dynamic China announce office relocation in Beijing to provide better client experience
In order to provide a more comfortable and convenient experience, N-Dynamic has moved its Beijing office to Prime Tower recently following its Shanghai office upgrade. Prime Tower is located in the central business district of Chaoyang District with only about 30 minutes' drive to the Capital International Airport. Adjacent to many famous commercial buildings and government agencies, Prime Tower is surrounded by various supporting facilities such as hotels, shopping malls, banks and restaurants. The new office provides more comfortable focus group facilities and high speed internet connection to meet the needs of international market research projects.
Intervista launches cXplore, a customer experience research & co-creation platform
CXplore ist an innovative solution developed jointly by Swiss IRIS Partner intervista and their partner poolpilots. CXplore captures customer experiences in their relevant context. Customers motivations and needs will be identified and also allows customers to participate in the product development process. www.cxplore.com

IRIS spring meeting in Cancun – April 2015
Members of the IRIS network will meet in Cancun this April. Mexican IRIS Partner LEXIA Insights Solutions is responsible for the organization of this major event. As every year it will be a great opportunity for members to network, share and discuss new approaches and trends in marketing studies.

I'm Research opens NEW Test Studio in Amsterdam
I'm Research has opened a new test studio in the centre of Amsterdam, suitable for Product and Concept Tests; they are the first agency with a test location in the real center of Amsterdam.
Situated in close proximity of both residential areas and shopping areas, they can reach a broad variety of Dutch consumers.
Whether panel based pre-recruiment or street recruitment is required, for all options we offer the most cost effective solution to your research demands.
Vocatus: New Office in Cologne
The German IRIS partner Vocatus, headquartered in Munich, has opened a new office in Cologne. This allows an even more personal contact to its customers in the booming Rhein-Main region.
IRIS meeting in Nice - September 2014
Members of the IRIS network met in Nice early September. As the French representative, Future Thinking was responsible for the organization of this major event. Indeed, it was an opportunity for members to network, share and discuss new approaches and trends in marketing studies.
Stéphane Marder, President of FTF, tells us about the highlights of this event in this interview.
Behaviour & Attitudes wins two significant contracts
B&A was selected to take over fieldwork on the TILDA contract, the Irish Longitudinal Study on Aging, which is principally funded by the Irish State, and a philanthropic organisation, The Atlantic Philantropies, and run by Trinity College Dublin. It is the largest ever study on the health and wellbeing of over fifties in Ireland, and involves longitudinal interviews, and medical checks upon older adults every second year. Its output is used to determine national policy on older people.
B&A has also been selected by TNS in Brussells to handle Eurobarometer fieldwork in Ireland. Both studies involve large scale face-to-face fieldwork and detailed internal and external oversight of fieldwork quality, data handling and training procedures.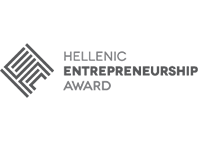 FOCUS BARI wins the " Hellenic Entrepreneurship" Award for
e-satisfaction platform
On May 31, The Hellenic Entrepreneurship Awards announced the four winners of this year's prize; among which was the new creation of Focus Bari & Sleed, e-satisfaction. e-satisfaction is the first independent platform that records e-shoppers' entire online shopping experience from browsing through ordering to delivery.
FOCUS BARI's General Manager, Valeria Tsamis, Vice President of the Greek Market Research Association
At the beginning of this year, Valeria Tsamis, General Manager of FOCUS BARI, the Greek Iris partner, was elected Vice President of SEDEA/ Association of Greek Market Research Companies.
FOCUS BARI wins the new contract for Attica Radio Currency
FOCUS BARI, the Greek Iris partner, has won a 3 year contract for Attica Radio Audience measurement following the tender run by AEMAR, the Attica Radio Joint Industry Committee. This is the 2nd AEMAR contract that FOCUS BARI has won for Attica Radio Currency; the first tender was in 2006. The new survey is expected to start in Autumn 2014 after a pilot period of 8 weeks.
GRIT report places Vocatus among the Top 20 innovators in market research
The 2014 "GreenBook Research Industry Trends Report" asked more than 2,200 market researchers throughout the world to select the best research companies in five different categories. Vocatus, which is the German IRIS partner, is placed among the overall "Top 20 Innovators in Market Research", leading the field for the aspects of innovation and creativity.
IRIS welcomes new members in Japan and Austria
IRIS is proud to announce two new partners in Japan and Austria. The new IRIS partner in Japan is Sugata, who works with some of the biggest companies in the world, to help them understand the lives and culture of Japanese people. Austria is represented by market Marktforschungs, a leading full service agency.
IRIS announces MarketLinks as its partner of choice in Bulgaria
IRIS is proud to announce that MarketLinks has become the new IRIS partner for Bulgaria. With over 12 years of experience in the field of marketing and social research MarketLinks works for most multinational companies in Bulgaria. Its special focus is on the FMCG, pharmaceutical and financial services sector for which it also provides consulting in business development as well as in marketing, advertising and communications topics. Next to its multidisciplinary team of research professionals, MarketLinks also has a broad network of well-trained interviewers throughout the country as well as its own online panel with over 3,000 members.

German IRIS Vocatus wins ESOMAR Research Effectiveness Award
Vocatus AG has been awarded with the coveted ESOMAR Research Effectiveness Award in 2013. After 2012, the German IRIS partner has won the prestigious trophy for the world's most effective research project for the second consecutive time.
What a victory for Dynamic Search in 2013!
Dynamic Search has won the Local Hero Award as the Market Research Agency of the Year for the fourth consecutive year ( 2010 to 2013). An accolade awarded by Marketing + Advertising magazine. I want to sincerely thank all our clients for your encouragement, genuine feedback, trust and support. We will maintain and even improve on the Services rendered, and uphold the integrity and dignity which typifies Dynamic Search. Thank you so much! We remain, your spirited Research-partner-in-arms! Warm regards, Hsin.
IRIS welcomes new members in Mexico, France and Switzerland
IRIS is proud to announce three new partners in Mexico, France and Switzerland. The new IRIS partner in Mexico is Lexia Insights Solutions, which has an especially strong reputation in branding, marketing and communication research. Future Thinking (FTF) is one of the fastest-growing market research agencies in Europe, and has become the new IRIS partner for France. Switzerland is represented by intervista, which also operates an online panel with more than 40,000 Swiss members.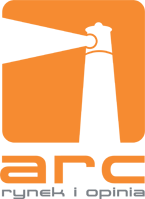 ARC Rynek i Opinia as the most dynamically developing market research agency of 2012 in Poland
According to the results of the 2012 revenue audit of market research agencies, ARC Rynek i Opinia is the most dynamically developing market research agency in Poland in 2012 (data provided by the Polish Association of Public Opinion & Marketing Research Firms). ARC Rynek I Opinia has achieved the growth of 19.9% in 2012, despite the general decrease of the Polish research market turnout by 4.9%.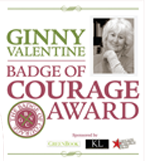 WON! Research Liberation Front - Ginny Valentine Badge of Courage Award
Colombian, South America IRIS Partner YanHaas and their President Catalina Mejía won the "Ginny Valentines Badge of Courage Award" for their job "Market Research Challenges in Emerging Economies" presented at the ESOMAR Global Congress in Atlanta on September, 2012. The Ginny Valentine Badge of Courage was awarded to YanHaas for Giving a Voice to the People, fighting long odds and showing exceptional determination to produce great market research which informs and inspires. See the nomination video here and the winnershere
IRIS announces GRM as its partner of choice in Peru
IRIS is proud to announce that GRM Global Research Marketing has become the new IRIS partner for Peru. GRM was founded in 2008 and has continuously conducted a broad range of tailor-made qualitative and quantitative marketing research projects for well-known national and international companies. The multidisciplinary team is formed by highly experienced professionals such as psychologists, sociologists, communicators, marketing specialists, systems' analysts, statistics' engineers, industrial engineers and internationally experienced consultants. To ensure top quality information, GRM also has its own field network

Vocatus and FAZ win ESOMAR Research Effectiveness Award 2012
German IRIS Partner Vocatus and FAZ have been awarded with the prestigious ESOMAR Research Effectiveness Award. ESOMAR established this prize to distinguish projects that demonstrably improve a company's commercial performance and at the same time achieve an extraordinarily high return on investment.
2012 SABMiller Award - "Marketing and Advertising Productivity"
At its annual Suppliers Convention 2012, Colombian IRIS partner YanHaas, the Columbian IRIS-Partner, received from SABMiller its third nomination, this year in the category "Marketing and Advertising Productivity".
IRIS: The worlds largest network of Market Research Institutes

2012 Market Research Olympics: Two Stunning Victories for Vocatus
Nearly 500 market researchers rated the biggest German market research agencies in the hotly disputed disciplines of Innovation, Quality, Service, Reliability, and Methodological Approach. IRIS partner Vocatus scored two Golds and two Silvers and is crowned the winner, ahead of Allensbach and GfK.
In a survey conducted by the independent marktforschung.de portal, 500 market researchers came to the following decision: Gold for 'Innovation' and Service' goes to Vocatus AG, which is also awarded Silver for 'Quality' and 'Methodological Approach'. This means the Munich-based market research institute and exclusive German IRIS partner mounted the winners' podium on four occasions – and was even in 1st place overall, ahead of the Allensbach Institute and GfK.
German IRIS partner Vocatus nominated for research award
Vocatus AG, IRIS partner in Germany, has been awarded for the prestigious German Market Research Prize 2012. With its fifth nomination, the double laureate Vocatus is the most successful research agency in Germany.
IRIS announces Viewpoint as its partner of choice in Taiwan
IRIS is proud to announce that Viewpoint has become the new IRIS partner for Taiwan. Founded in 1989, Viewpoint now is the largest marketing research company in Taiwan working with an extensive local professional network for Taiwanese and Chinese players as well as for multi-national clients.
Fran6 announced as new Brazilian IRIS partner
IRIS is proud to announce that Fran6 has become the new IRIS partner for Brazil. Fran6 was founded in 1991 and has continuously conducted hundreds of surveys for well-known companies in Brazil and abroad.
The multidisciplinary team is formed by experienced professionals such social scientists, mathematicians, psychologists and marketing developing ad-hoc and continuous studies leveraging the clients' results.

The Art of Pricing
(12 & 13 July 2011, Columbia)
YanHaas, Colombian IRIS partner, presented on 12 and 13 July in Bogotá and Medellín the conference "The Art Of Pricing" by Dr. Florian Bauer, from VOCATUS AG, German IRIS partner. The event convened over 250 people.
2011 Iris syndicated consumer healthcare study
Preparations are under way for the 2011 Iris syndicated consumer healthcare study, which up to 35 member countries will field in the next month.
It is based on a similar network study fielded by members 8 years ago, focussing on personal health perceptions, attitudes to national healthcare standards and seeking guidance on how healthcare priorities need to change.
Clients who are interested in the study (and indeed anyone who might like to include their own questions in one or a number of countries) should contact their local Iris representative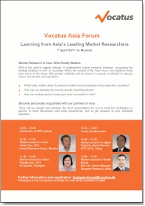 Market Research in Asia: What really Matters
(7 April 2011, Munich)
As the exclusive German partner of the international 'IRIS' market research network, Vocatus organised an Asia Forum on 7 April 2011 entitled 'Market Research in Asia: What Really Matters'. This event allowed market researchers from a variety of different companies to get first-hand information about the situation in various Asian countries, and to make direct personal contact with the leading lights of Asian market research. In order to achieve this, IRIS members from Japan, China, India, Pakistan, Malaysia and Australia came to Germany and reported on the special features, challenges and stumbling blocks facing market research in their respective countries. The fact that this concept met with considerable interest in Germany was already demonstrated when the event was fully booked after just a few days. Participants represented a broad cross-section of B2B and B2C companies that are interested in the Asian market.
Read more...
IRIS member Behaviour & Attitudes wins 3 research awards
(February 2011)
At the annual (Irish) Marketing Society Research awards ceremony in Christmas week the local IriS affiliate B&A won 3 out of the 6 Research Excellence awards for 2010. The Marketing Society is the Irish equivalent of the UK Market Research Society, and uses a jury of clients and competitors to adjudicate on competitive papers, and to select and honor a single best-in-class project per category.
Working with IRIS
IRIS (International Research Institutes) is the largest association of independent market research agencies in the world, with 1,500 employees and a yearly sales volume of over 170 Mil. €.
With local offices in more than 30 countries IRIS is truly local and yet truly global at the same time, covering 84% of the global economic power and 63% of the world population. It offers a true alternative to the massive research conglomerates, by giving its clients access to local experts and maintaining tailor-made research solutions.
Clients value especially that IRIS is able to rapidly assemble a multi-national team to conduct international projects at the highest quality standard while including local insights. Just have a look at our testimonials to understand why more than half of the TOP 50 stock market listed companies in the world choose to work with IRIS.
How to join IRIS
The members of IRIS are all among the leading independent research agencies in their respective country and have passed a stringent, personal application process and a company presentation in front of all IRIS members. Membership with IRIS is limited to one member per country. Apply here to become an IRIS member.
Read more archived IRIS articles here.